Local Realtor Erin Johnson Presents:


FREE MONTHLY
REAL

ESTAT

E WEBINARS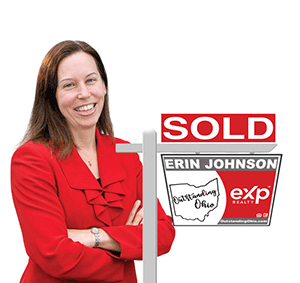 Join me for a FREE webinar to learn expert tips
to help you buy and sell with confidence.
New topic every month!
READ WHAT ATTENDEES ARE SAYING ABOUT ERIN'S SEMINARS/WEBINARS
Erin's seller seminar was a wealth of information. She thoroughly conveyed pertinent information from decluttering to getting prepared financially. I highly recommend her seminar if you are thinking about moving in the near or far future.​
The Seller Seminar I recently attended was full of tremendously valuable information including how to prepare your home for sale and showings, how to finance a new home and more. Well worth the time!
Erin is the ultimate professional and leaves no stone unturned when it comes to real estate. I attended a previous workshop and gained a ton of insight that has been incredibly useful for me. I would highly recommend this workshop!
READ WHAT ERIN'S CLIENTS HAVE TO SAY ABOUT WORKING WITH HER
We worked with Erin to purchase a home while living out of state, which is even more stressful in this market than buying a home locally. The level of communication and responsiveness we received from her was nothing less than amazing... She was very familiar with the Bath/Fairlawn/Copley neighborhoods we looked in and sent us the sweetest 'welcome home' gift when we finally found our home. Without a doubt, we would recommend Erin to anyone looking to purchase a home!
-JANINE BAUMANN
Buyer in Copley
I just closed on my first house this week and could not have done it without Erin! She was so helpful throughout the process of helping me find and purchase a house from out of state. I'm thankful I found her on YouTube and everything worked out! She really is an advocate for her clients and I would recommend her to anyone!!

-SARAH LEWIS
Buyer in Akron
Erin did a great job working with us to get the perfect house for our family. We were coming to Ohio on a relocation and she did a great job providing helpful advise as well as guidance in the NE Ohio housing market. Erin is very organized in the steps and process and is always a couple steps ahead to help put us at case when making decisions. Great person and realtor!

-MARY HOWARD
Buyer in Burbank
From the first time we met, my wife & I felt really good and comfortable with Erin. We worked with Erin in both the selling & buying process of our homes. She is very thorough & knowledgeable. Erin took the time to explain to us all the details that go into both selling & buying a house. She was such a pleasure to work with. Dedicated and people friendly, Erin will work hard to find your next forever home.

-ANTHONY MCQUAIDE
Buyer and Seller in Akron/Norton
We were hesitant to say goodbye to our house of 22 years and start looking for our new dream home in this crazy housing market but after following Erin on her Facebook group Outstanding Ohio I thought she could possibly work with us to make it happen...We bought and sold homes within 3 weeks! It was a whirlwind as Erin walked us through each step of the way trying to make it go as smoothly as possible...

-SHELLY KARM
Buyer and Seller in Green
Erin has been so accommodating and helpful... Erin has gone above and beyond in helping us find our forever home (even willing to knock on doors in that neighborhood you covet). We are actively working with Erin and have been since the fall 2021. Hoping to find our forever home soon with her. She also hosts a seller's seminar that isn't to be missed if you are just starting this journey!!
​
-HALLY NIEHAUS
Buyer and Seller
in Copley/Medina